Construction Services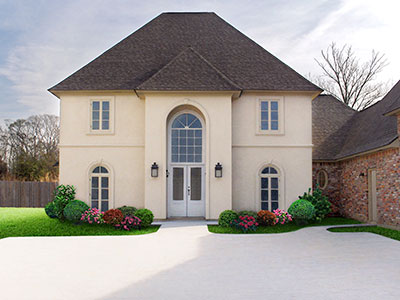 We at Reed Builders LLC are a full-service residential, commercial, and industrial construction company in Baton Rouge, LA. A member of the ICC, AIA, Construction Specifications Institute, Louisiana Home Builders Association, and various other organizations, we offer design-build and custom construction and project management services for all types of projects. From building custom homes to developing residential communities to college campus communities to industrial and commercial projects, we manage everything. Besides, we handle both domestic and international projects.

Explore the range of services that we have to offer to our clients.


Commercial Construction
We handle all types and scales of commercial construction and renovation projects. Our client-focused approach creates a streamlined process from the initial consultation to project completion while meeting all your needs. Our custom commercial designing and construction services help ensure the creation of spaces that meet your specific needs. Our services include construction, remodeling, renovation, and improvement jobs of different sizes and types.

We have completed hundreds of tenant improvements, apartment renovations, and commercial remodeling projects in Baton Rouge and the surrounding areas. Our extensive experience in building, addition, and renovation of all types of commercial properties gives us the edge in gaining a better understanding of your specific needs. As a licensed commercial builder, we deliver quality workmanship and quick services for all our projects. Our remodeling services can help transform any space into an architectural masterpiece that meets both functional and aesthetic requirements of our clients. Read More About Commercial Construction »


Residential Custom Homes
Our unique process makes it easier for our clients to turn their ideas into a custom-built home that meets all their needs for comfort, convenience, functionality, and elegance. At the heart of our successful home building services lies our emphasis on quality and customer satisfaction. Each house is built to meet the highest standards in quality of materials and services, while adhering to the most advanced building processes.

All our residential construction projects are managed according to our time-tested principles. We focus on delivering great value so that our clients always find confidence in our price and the quality we offer. Our dedicated team will make you feel you are the only client we are currently handling. When it comes to designing your home, we work with you to develop a custom design. Whether you are inspired by the design of an existing home and want modifications in it or design something from the ground up, we can meet all your unique demands. Read More About Residential Custom Homes »


Architectural Design
Architectural design is the foundation of all construction projects. Our team of experienced and licensed architects design residential and commercial projects of all sizes and types. Every design is created with the goal of enriching the experiences of the occupants. We work with all types of architectural styles, ranging from the time-tested styles to the custom ones. Some of the popular styles that have create consistently for our clients include Country, Cottage, European, New American, Southern Traditional, Georgian, Tuscan, Spanish, Victorian, Acadian, and Farmhouse.

Our professional design process follows the latest standards. Some of the key information that is gathered and processed as part of the process include site plan, survey, floor plans, photos of your property, and evaluation of any subdivision restriction. Since we are a design-builder, we bring unique insights and expertise to your project. Our experience as a full-service construction company gives us a unique advantage that is hard to find anywhere. Read More About Architectural Design »


Multifamily Development
We follow a comprehensive approach to multifamily development. Our services include ground up design, construction, and maintenance. We handle new construction, design-build, apartment complex renovation, assisting living facility renovation, and much more. We consistently have active multifamily development projects that include condominiums, apartments, military housing, retirement facilities, and more. Our extensive experience in this domain helps us to deliver results which are unbeatable. Having developed multifamily projects with a total of thousands of units, we are a trusted name in the region. A significant percentage of our new multifamily development projects involve our repeat customers. With every project, we customize the housing community to meet the unique peculiarities of the surrounding regions.

We provide comprehensive development services under the same roof. From designing to construction to completion, we have a vast team of experts specialized in each key area. This ensures that all phases of the project are expertly handled and completed. Read More About Multifamily Development »


International Construction and Industrial Projects
We are one of the few companies in Louisiana with experience in managing international construction and industrial projects. Consistently working on critical facilities, petrochemical plants, power plants, and transportation infrastructure projects, we are a reputed name in the region. International projects require unique resources, experience, and expertise. Our long and reputable track record places us in a unique position in handling these complex projects.

We consistently complete large-scape and sophisticated projects for different types of industries. The types of clients we serve in this category include oil companies, engineering and manufacturing companies, public owners, and electrical and mechanical contractors. In addition to taking up direct design-build projects, we often provide consultation services to our clients. The types of projects covered include construction, engineering, and infrastructure projects. The list of our clients includes major and well-known international corporations, government agencies, and reputed local companies. Read More About International Construction and Industrial Projects »


Project Management and Consultation
Our project management and consultation services ensure that your construction project is completed in a timely manner, within budget, and meets all the goals and needs. At the same time, our services ensure there is never any comprise in terms of quality of the services, materials, or processes used.

Efficient project management ensures that you will have a reputed partner managing each phase of your project from planning to pre-construction to construction to completion. It will further ensure that the project will meet the highest standards in quality and cost-efficiency. One of the greatest advantages of construction project management is the prevention of risks and resolution of issues in a timely manner. Opportunities will be identified and grasped in real time.

Meeting compliance requirements, integration of latest systems and models, and meeting industry standards are additional benefits of embracing project management. We make all this possible due to the access to the expertise of our in-house architects, designers, general contractors, and various other experts. Read More About Project Management and Consultation »


Reed Builders Developed Communities
Every community we have developed focuses on creating quality infrastructure. Each project has created natural gathering spaces for families to socialize and make the most of multi-family and neighborhood living. All projects are tailored according to the environmental and other needs and limitations of the area.

Only the highest-quality materials are used for our community projects. Having completed projects worth tens of millions to hundreds of millions, we bring a level of experience and expertise that is hard to match. Our Greatly Estate is just one example that speaks volumes about our services. Spread across a sprawling space of 7.5 acres, it offers luxurious Neoclassical styled mansions spread with 11,000 sq. ft. of floor space.

We have completed dozens of residential communities in Louisiana and many other areas. Besides, we have several projects under construction that feature sustainable materials, classic or modern designs, eco-friendly solutions, and latest construction technologies. Read More About Reed Builders Developed Communities »


College Campus Housing
College campus housing serves as a home away from home for both students and faculty. Our extensive experience in building share spaces and consistently building campus housing gives us a unique edge in this area. While meeting all the practical requirements, we also ensure that your building reflects your institute's culture and branding. Having completed hundreds of student housing units, we work with all types of configurations. Our latest college residential project spans 15 acres of space and includes 4 buildings. Some of the key features we have consistently developed as part of our projects have included gymnasium, clinic, dining area, general store, theater, and much more.

We manage everything from strategic planning to designing to development. Bringing together decades of experience and expertise in the field, we have the resources required for managing all sizes and types of projects. Read More About College Campus Housing »


Industrial Projects
We are consistently engaged in the construction of industrial projects of different scales and types. Our industrial construction and installation experience spans power, refining, petrochemicals, chemicals, and many other sectors. Projects that we consistently manage include site development, pipe fabrication, process mechanical installation, industrial civil installation, pipeline installation, electrical installation, and instrumentation installation.

We partner with all the stakeholders to ensure your project is delivered in a streamline manner. Safety and quality are at the heart of all our construction services. We have a long and commendable track record of successful industrial projects. We have the resources and capabilities for the mobilization of materials, equipment, and manpower to complete projects of all sizes. From installing cooling towers to process towers to tanks, we have handled projects of all scales and types. Our services are marketed to a wider range of clients across the Gulf South states. If you are seeking quality workmanship in this domain, you have come to the right place. Read More About Industrial Projects »

If you need more information about our range of services, feel free to contact us today. The executives at Reed Builders LLC can be readily reached at 225-384-6693. You may also write to us by filling this Online Form.